Zhengzhou Commodity Exchange plans to hold "ZCE & SGX Polyester Derivatives Webinar". Please see below for webinar details.
Host
Zhengzhou Commodity Exchange
Webinar Partner
Singapore Exchange
Agenda
January 21st, 2021 (Thursday) 15:00-17:00
15:00-15:05

Welcome Remarks by ZCE

YU Xuanfeng, Deputy General Manager, ZCE

15:05-15:10

Welcome Remarks by SGX

LEE Beng Hong, Senior Managing Director

Head of Fixed Income Currencies & Commodities, SGX

15:10-15:30

2021 Q1 Macro Outlook and Overview

HOU Zhenhai, Chief Strategist, Straits Financial (China)

15:30-15:50

Polyester Industry Chain under the Integration of Refining and Chemical Industry

ZHAO Cheng, Head of Polyester Department,

China Chemical & Fiber Economic Information Network (CCFEI)

15:50-16:05

Introduction to ZCE PTA Futures

NIU Yike, Manager, Non-Agricultural Department, ZCE

16:05-16:20

Introduction to SGX Petrochemical Products

David WANG, Associate Director, SGX

16:20-16:40

Trading Opportunities in PX Swaps

LIM Fang Wei, Managing Director, Gravitas Energy Resources

16:40-17:00

Polyester Derivatives Trading Strategy

Lily LI, General Manager, International Business Department, Nanhua Futures
Participation Mode
Please scan the QR code or click link below.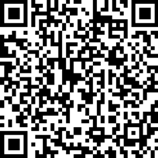 Link: https://wx.vzan.com/live/tvchat-1686615642?v=1610937017739
Contact
(86)371-65610850 (86)371-65612559
Zhengzhou Commodity Exchange
January 19th, 2021